Types
Size
Brands
Filter Types
Colours
Useful Links
Bath Robes
As part of our plus size nightwear range, our range of Dressing Gowns and Bath Robes offer the perfect product for relaxing in on cold winter nights, climbing into after a relaxing bath or simply wearing around the home.
Available in a wide range of sizes, one of our bestselling bath robes is the Feeling Bath Robe from Vossen. This luxurious velour bath robe, feature a soft cotton towel inner, which includes a shawl collar and tie belt.
As always, if you have any questions about this range, please do just get in touch and we will be happy to help.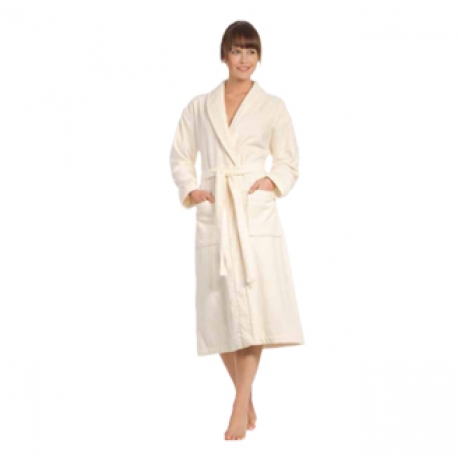 Feeling Bath Robe
by VOSSEN
£61.25 - £87.50
7974