Types
Size
Brands
Ranges
Filter Types
Colours
Useful Links
Capri Clothing Company Clothes
Capri Clothing Company is a British brand which produces high quality, creative clothing ranges suitable for women of all different shapes and sizes. All of the range is made from natural fabrics, which are combined with Capri?s unique print designs. Sizes typically run from a 10 ? 22. One of the most recent collections from Capri is inspired by Africa and includes printed safari stripes and prints.
Capri have also told us that their clothing range has been inspired by all of the locations which the Capri team have visited, including cities such as Barcelona, Paris, Florence and Venice. Capri calls upon the style, sophistication and culture from these cities.
If you have any questions about this range, please do just get in touch and we will be happy to help.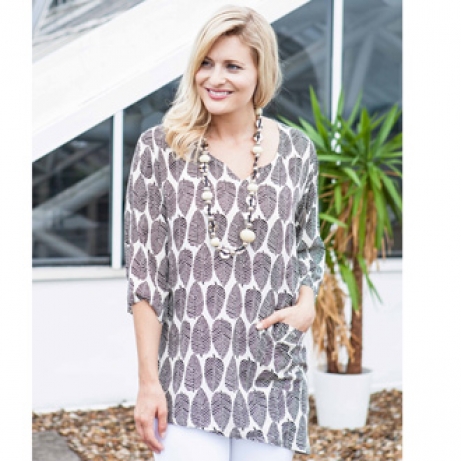 Size 16/18 Woven Tunic Top
by Capri Clothing Company
£28.75 - £57.50
DWI216