26th October 2018 | by AmpleBosom.com Team | Google+ | posted in Lingerie & Underwear
As the weather is getting colder, we recommend you layer up with a vest. Here are a selection of our vests and camisoles from leading brands - Gaspe, Mey, Bestform, Vedonis & Slenderella.
Gaspe Microfibre Tank Vest Cami Top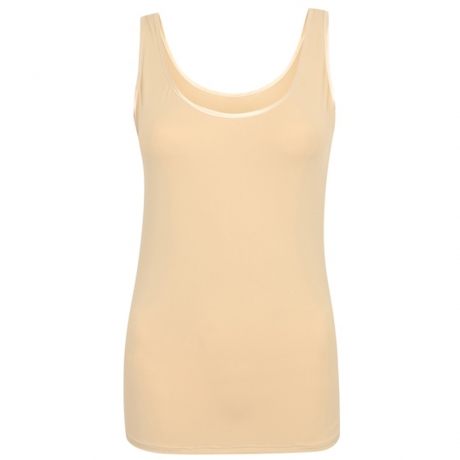 New in skintone, white or black in sizes 10 to 20. A tank style vest made from soft and silky in touch microfibre fabric for a comfortable fit under clothes.
Mey Emotion Elegance Spaghetti Strap Cami Vest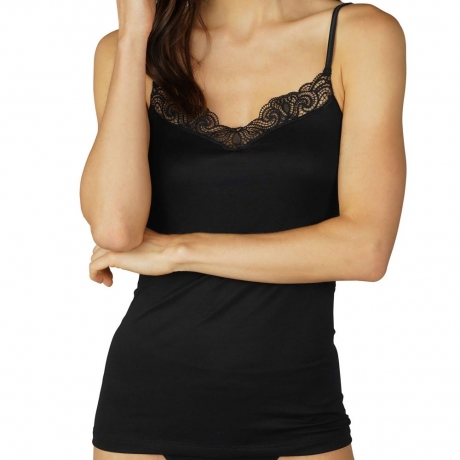 New pretty spaghetti strap cami top made from soft in touch, stretchy silky feel fabric and finished with lace decorated v-neck. Perfect for close to skin clothes and every day wear. In black, white, champagne and night blue in sizes 12 to 20.
Mey Noblesse Lace Strap Cotton Vest Top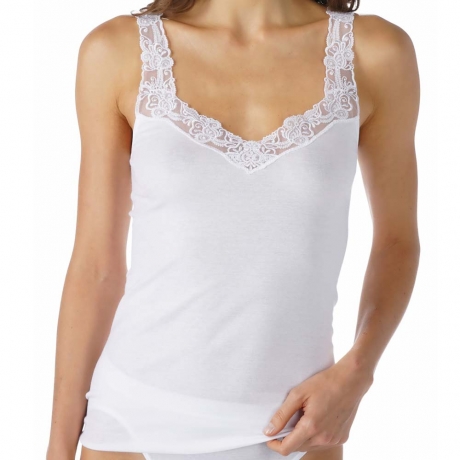 New pretty seamless cami top made from Peruvian cotton and finished with flat hem with guipure motif to the neckline and front straps. The fabric is very soft and stretchy to sit close to the skin. Can be worn under evening outwear or as an every day vest for comfort and warmth. In white in sizes 12 to 24.
Mey 2000 V-neck Spaghetti Straps Vest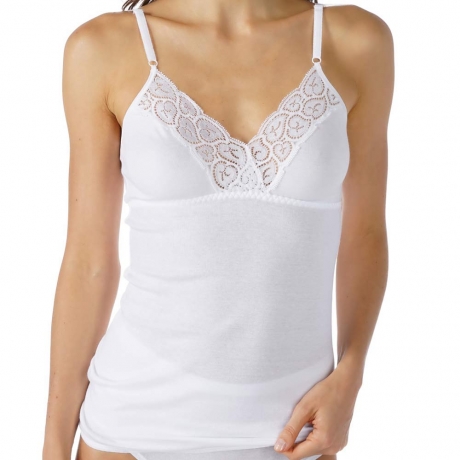 New every day basic vest with adjustable elasticated spaghetti straps and elastic under the bust to create a bust shelf. Finished with delicate stretchy lace for a glamour look. The bust section is shaped to go over a bra. The vest is made from 100% cotton with cotton rich, soft lace on the neckline. In white in sizes 12 to 20.
Slenderella Thermal Indulgence Thin Strap Vest - UW960
Pretty vest with spaghetti straps in cream in sizes 12 to 26. Now with 50% off.
Slenderella Embroidered Motif Short Sleeve Cotton Vest - V22
Short sleeved cotton camisole with embroidered lace detail, available in white or black in sizes 12 to 20.
Bestform Cocoon Cotton Strappy Vest With Bust Shelf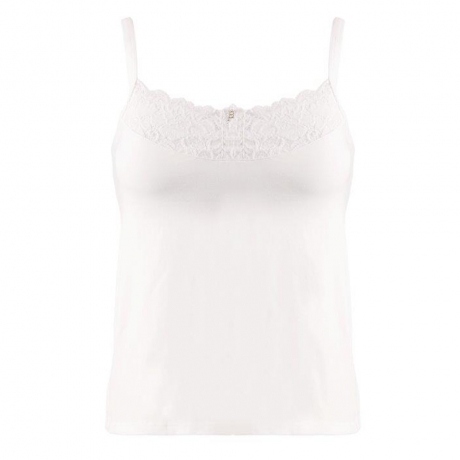 Extremely soft cotton camisole top with hidden bust support for all day comfort. In white in medium, large and extra large sizes.
Superb quality, silky viscose wide strap vest top in sizes 14 to 26 in black, champagne & skintone as well as santina and rosebloom.
Mey Basics 2000 Sleeveless Cotton Vest Top - 26307
Simple `tank top` style design vest- great for everyday wear and in a breathable cotton, in sizes 12 to 24. Now with 20% off.
Vedonis Thermal Thin Strap Long Vest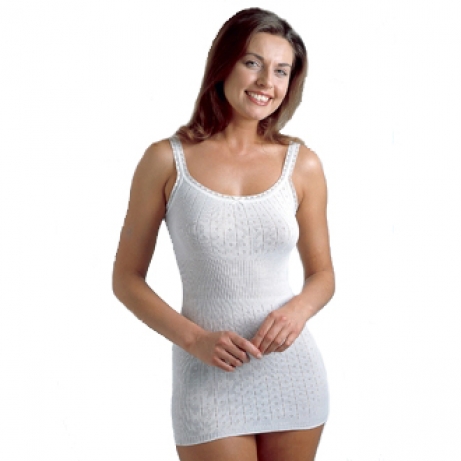 Pretty longer length French necked sleeveless thermal vest, with thin straps and a ribbed waist in a lightweight thermal fabric. In ivory in sizes 14 to 24.
Vedonis Thermal Built-up Shoulder Vest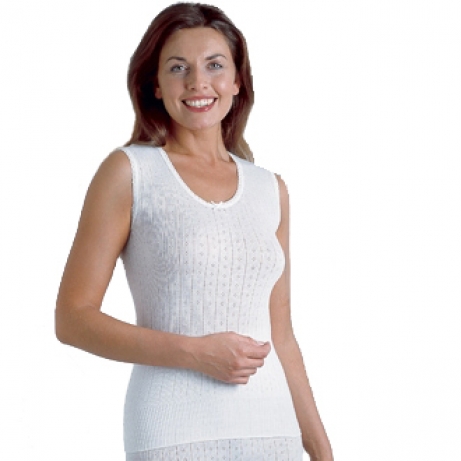 Pretty sleeveless thermal vest with built-up straps in a soft light fabric, making it suitable for everyday wear. In ivory in sizes 18 to 24.
If you would like any help and advice in choosing the most suitable vest or camisole then please don't hesitate to contact us via phone on 01439 798388 or email Sally@amplebosom.com, we are happy to help.