19th April 2017 | by AmpleBosom.com Team | Google+ | posted in Bra Problems
Does your bustline sag? If so it can be a sign that you may need to change the style of bra you are wearing or your bra band size may be too large.
Tips to Help Avoid A Sagging Bustline
Here are a few helpful tips to help avoid a sagging bustline.
Try shortening the straps on you bra to help to lift your bust.
Try wearing a bra that has bigger straps as this can help to support the bust.
Avoid bras made from stretchy fabric as the stretchy material will help the bustline to sag and won't give enough support to the breasts.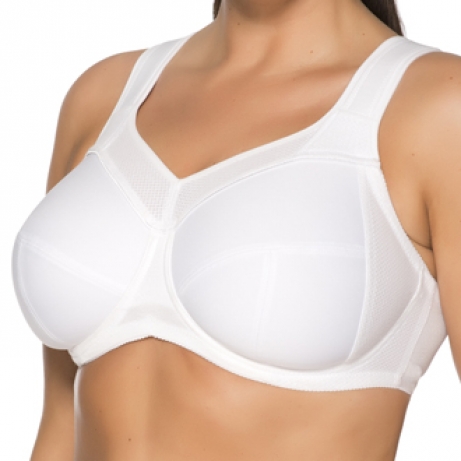 Choose a bra with supportive fabric or a sports bra to give more support to the bust.
Try a firmer support bra.
Choose a cotton bra as the cotton fabric won't stretch.
Try wearing a bra that has a 3 sectioned cups as this will give more support.
Avoid seamless styles, cups with seams will offer more lift and shape.
A bra with lots of hooks in the back can also help to prevent a sagging bustline.
Remeasure, the bra you are wearing maybe too big in the cup or bandsize therefore not supporting your breasts correctly.
If you would like any more help and advice about this or if you have any concerns about wearing a bra and would like some advice then please don't hesitate to contact us via email Sally@amplebosom.com or on the phone on 01439 798388 and one of our friendly team will be more than happy to advise.