10th August 2018 | by AmpleBosom.com Team | Google+ | posted in Continuity Bras
We are delighted to say the popular Royce Charlotte Support Bra comes in sizes up to an L cup and indeed offers great support up to an L cup. We stock sizes 28 to 40 DD to J in white, black and skintone and 30 to 40 JJ and K cup bras in white, black and skintone as well as 34 to 40 KK and L cup bras in black. From the Royce comfort range, this bra is ideal for giving additional support and shape. Designed with a smooth, soft fabric, the three-piece soft cup bra offers you ultimate support. Available in black, white or skintone.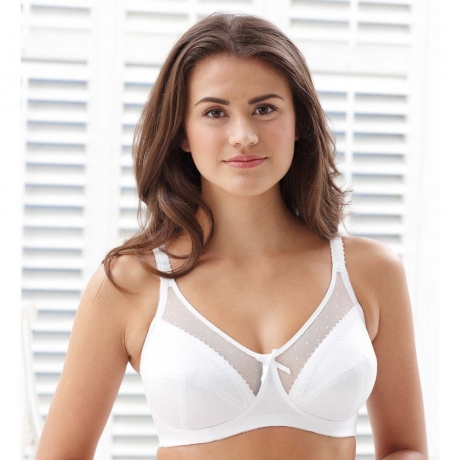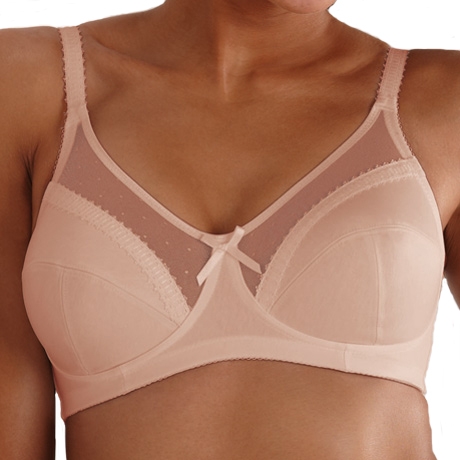 This Royce Comfort bra includes a stylish sheer top cup section, creating a flattering plunge effect whilst giving you full cup support and finished with a pretty decorative bow. The Royce Charlotte bra is available from cup size DD to K in skintone and white, a bra designed for the fuller bust, what's more the bra is constructed with an additional side sling for cups F-L. Available in KK and L cup in black cup in black.
Take a look today at the Royce bra range as they are experts in wire free bras.