14th May 2018 | by AmpleBosom.com Team | Google+ | posted in Bra Problems
Here at AmpleBosom.com we stock a wide variety of bra styles including minimiser bras, designed to reduce your bust by a whole cup size. If your shirt is gaping at the front a minimiser bra could be the answer to your problems.
Both underwired and non-wired bras are available as minimizers. Triumph and Glamorise are very popular with our customer, the Triumph styles shown below are also seam-free and therefore make perfect t-shirt bras too.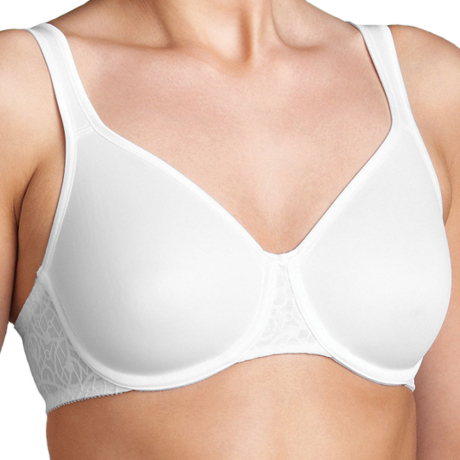 Comfort Minimiser W Bra - In white or black in sizes 34 to 42 C to F. A classic bra with a minimiser effect and invisible under clothes; making it fantastic for wearing under T-shirts! Specially designed minimising bra for ladies with a larger bust. A bandless bra which is great for a petite frame.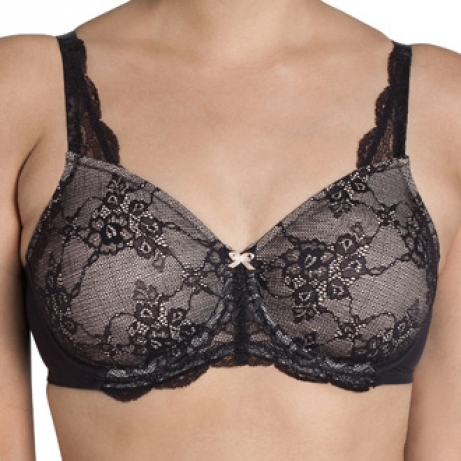 Contouring Sensation Bra - In black or nude in sizes 32 to 42 C to F. Designed to reduce your bust by one cup size. Featuring a unique flexiwire for ultimate hold without compromising comfort.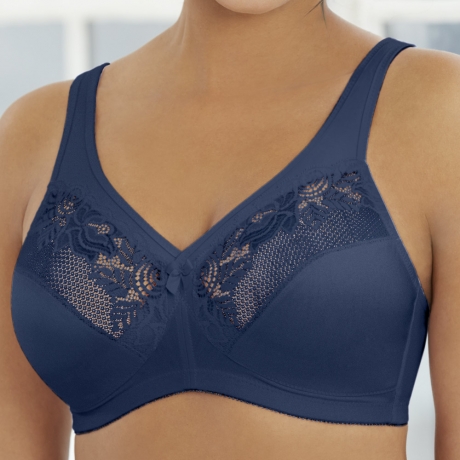 Magic Lift Plus Size Minimiser Bra - In blue, pink or white in sizes 36 to 48 C to G. A Full-Figure minimiser bra to smooth your silhouette with sophisticated lace detail and cotton blend cups. Wire free with cushioned underband for incredible support.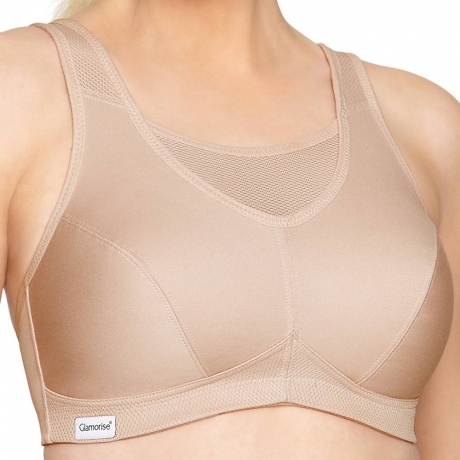 No-Bounce Cami Sports Bra - In cafe or black in sizes 34 to 50 C to F. A full support bra with mesh camisole design to keep you secure. The Glamorise no-bounce camisole bra is made from a moisture wicking fabric and has the addition of non-stretch straps for all day comfort and security.
Berlei is a popular brand and they have two minimiser bras.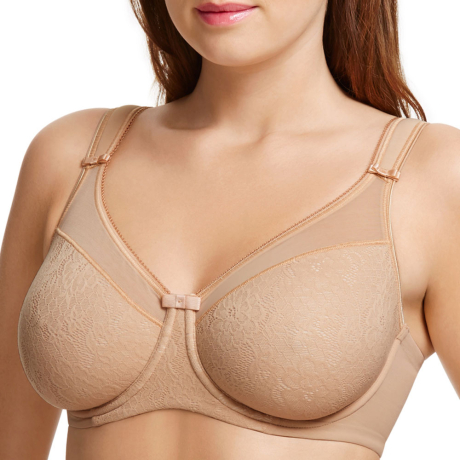 Beauty Minimiser Wired Bra - In nude, white or black in sizes 34 to 44 C to G. Lace minimiser bra with wide cushioned straps for ultimate comfort. Reducing your cup by at least one size.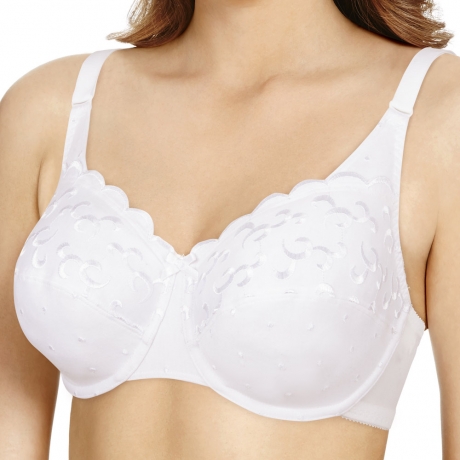 Minimiser Full Cup Cotton Wired Bra - In white in cup sizes C to F. Minimise your bust by up to 3 cms! Firm everyday cotton bra for both comfort and support; with pretty feminine embroidery
We also have a Goddess bra that gives a minimiser effect.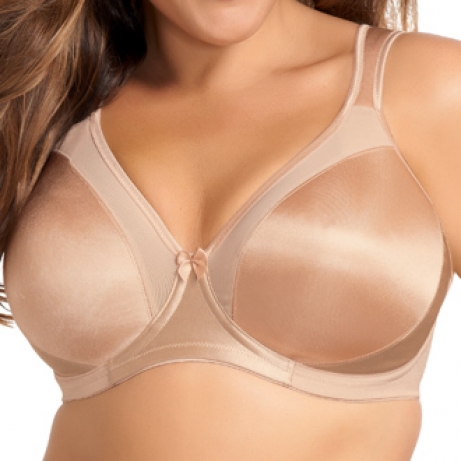 Hannah Moulded T-shirt Bra - In nude in selected sizes from C to GG.
For more information on bras to minimise your bust you can contact us by phone- 01439 798388 or email Sally@AmpleBosom.com and one of the team will be happy to advise. Alternatively search your size to see what we have to offer, all product details can be seen on our website.