16th April 2018 | by AmpleBosom.com Team | Google+ | posted in New Colours
We just wanted to let you know that the ever popular Goddess Keira Wired Bra is new in azure.
Keira Wired Bra - In sizes DD to JJ.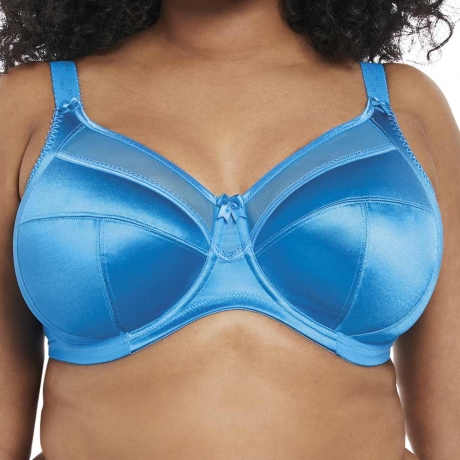 The GD6090 also comes in a range of colours - black, white, chocolate, fawn, ink, nude, scarlet, cinnamon, stormy blue! We are loving the new blue azure, blue is a popular colour this season. It's also great that we now have quite a few shades of skintone for the Keira. The Wacoal website says:
"Keira is available in a spectrum of skin tones including Cinnamon. Keira suits every size, every shape.Whether you're after comfort, or a bit more confidence, Keira will leave you glowing all day long."
The Keira Wired Bra is available in cup sizes DD to JJ, this is a four sectioned cup of satin simplex fabric with side panel for forward shaping. Sheer top cup with a slight v-neck for a flattering look. Ultra supportive style for everyday wear.
Find out more about the Goddess Keira Wired Bra by clicking the link. This is one of our most popular Goddess Bras, the Goddess Keira collection also includes and soft cup bra and a nursing bra, so take a look at the full collection today.