12th October 2017 | by AmpleBosom.com Team | Google+ | posted in Bra Recommendations
Best Sleep Bra Recommendations
Pull on sleep bras are hard to find, however we have3 specific pull on bras which we would recommend as pull on sleep bras as they are very comfortable especially at night time and offer light support especially for plus size busts. These are pull over sleep bras which you can sleep in to give you a bit more support at night. A night time bra gives extra comfort especially for fuller busted ladies.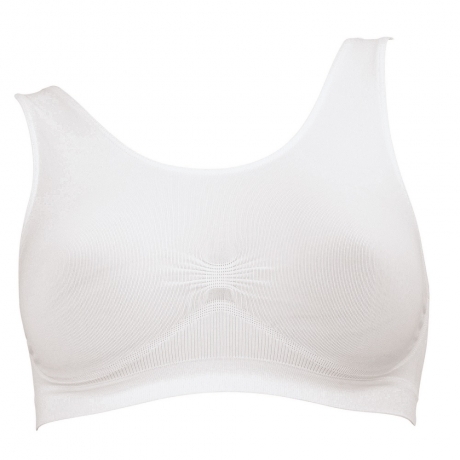 Sleep Bra, Pregnancy Bustier by Anita, featuring power control under band for maximum comfort. Breathable, stretchy microfibre fabric without side seams makes this bra perfect for sleeping. A light support bra. Every size will fit approximately up to F cup. Size S-band size 32-34, M - 36-38, L - 40-42, XL - 44-46. Available in white or black.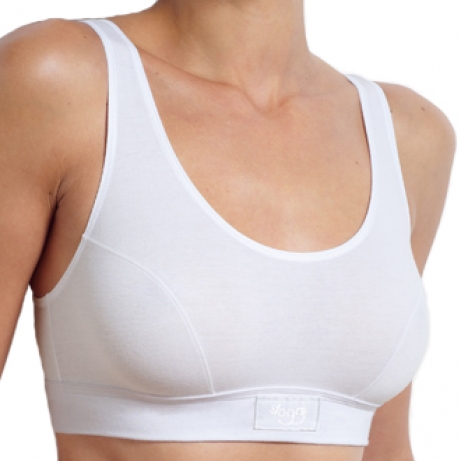 Sloggi Double Comfort Top - This is a comfortable soft cup pull on bra with soft trims and flat seams and a double layered underbust band for extra comfort. This is a cotton rich bra making it ideal as bra to sleep in. Available in white or black in sizes 38" to 40".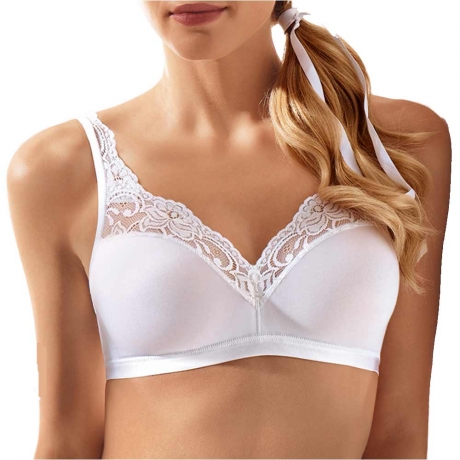 Sloggi Romance SI Bra - Available in white or black in sizes 34 to 40A to C. This is a pretty soft lace trimmed crop top in a simple and comfortable style for all day and all night comfort. A full cup with under bust band. One of our staff wore this bra through pregnancy and the breast feeding stage and would highly recommend this bra as it was very comfortable when she had very tender breasts.
We would also like to recommend 3 Glamorise bras which we feel work like a pull on bra and are very comfortable making them ideal sleep bras too.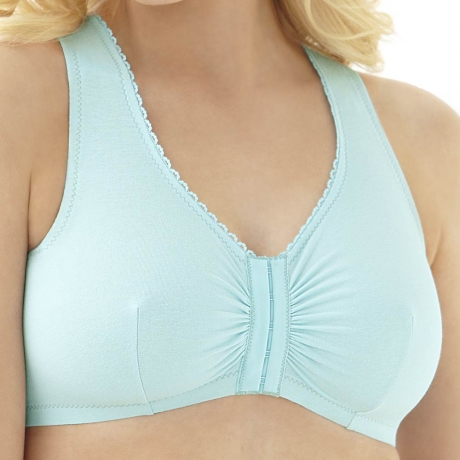 Complete Comfort T-back Bra - Available in teal, white or skintone, this is the new favourite everyday bra or night bra! A cotton rich front-fastening bra with smooth lace T-back / racer back, designed to prevent strap slippage. Available in 34 to 48B, 34 to 48DD and 34 to 48F - the multi cup size to fit: `B` = B/C/D `DD` = DD/E `F` = F/G.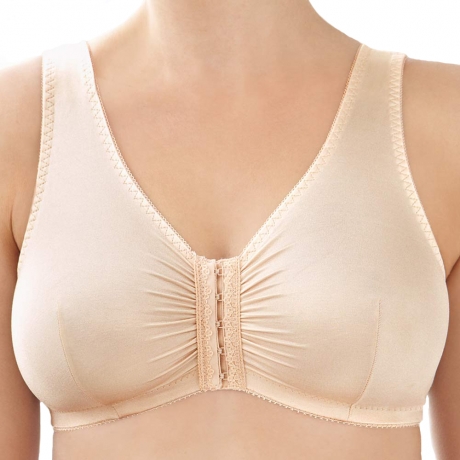 Complete Comfort Bra - Available in skintone, black and white in sizes 34 to 48B, 34 to 48DD and 36 to 48F. A comfort soft cup bra with front-fastening and wide shoulder straps. This bra has multi sized cups- B/C/D, DD/E, F/G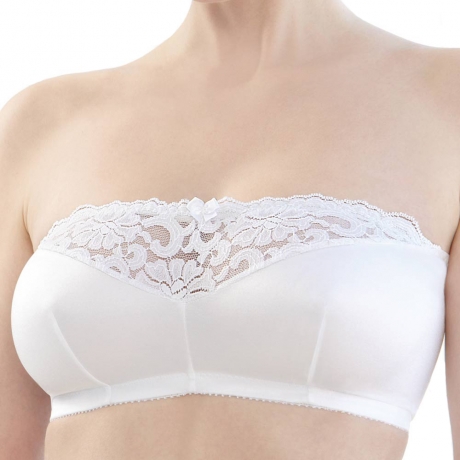 Complete Comfort Strapless Bra - A functional strapless non wired bra with pretty lace inset and shirred elastic to prevent rolling or curling. No straps digging in at night, makes this a great alternative to the usual sleep bra and if you fasten it up before you put it on, it becomes a pull on bra! Available in white, skintone or black in sizes 34 to 48B, but this is a multi cup size to fit B/C/D. Just ask if you are unsure of the sizing for this bra as we are happy to help.
Please don't hesitate to give us a call on 01439 798388 as we are happy to help you find the perfect pull on bra.