10th October 2018 | by AmpleBosom.com Team | Google+ | posted in Bra Recommendations
We have a number of great bandless bras that we would highly recommend for ladies who have a petite frame and are short waisted women. These bandless bras have less fabric underneath the cups. Bandless bra styles boast a `floating cup` design, which means that the cups are not sewn onto a band underneath them. Instead the band is sewn into the outer edges of each cup, perfect for achieving a lighter look and making bra shorter and less bulky.
Please take a look at the following bandless bras, just click on the links to see more details about the individual bras.
The Elomi Tia Underwired Bandless Bra - this bra is based on the Etta bandless bra and has been specially designed for fuller busted petite frame - full in the cup but lower at the underarm and centre front to avoid wired dig on shorter upper torsos. In black or dune in sizes E to JJ and seasonal crimson in selected sizes.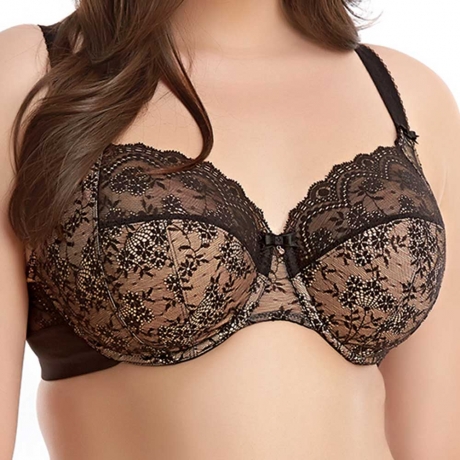 The Elomi Nina Bandless Bra is becoming a very popular bra. This bandless bra has an elasticated neck edge for ease of fit and is available in sand or black in cup sizes E to JJ.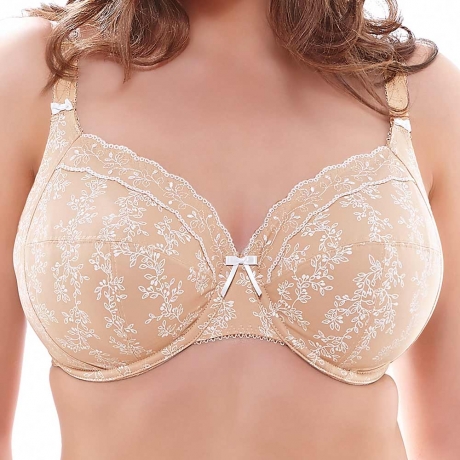 The Elomi Etta Bandless Bra Specially designed for the petite frame, with a racer back option. Available in black or nude in cup sizes E to JJ.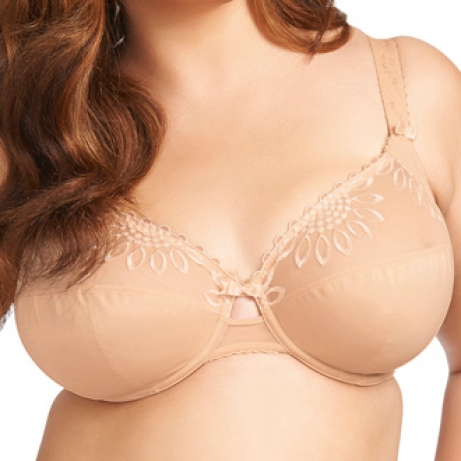 The Triumph Comfort Minimiser W Bra is a classic bra with a minimiser effect and invisible under clothes. Available in black or white in 32 to 42 C to F.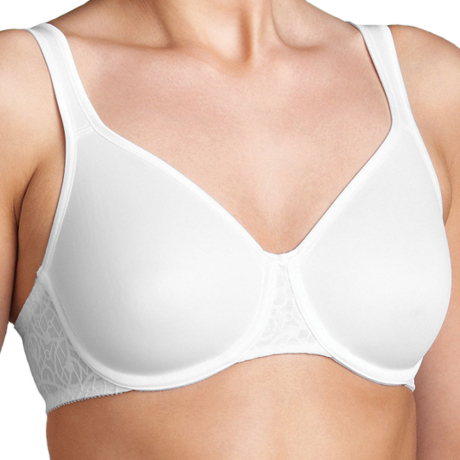 The Berlei Minimiser Full Cup Cotton Wired Bra can help to minimise your bust by up to 3 cms! A firm everyday cotton bra for both comfort and support in white in cup sizes C to F.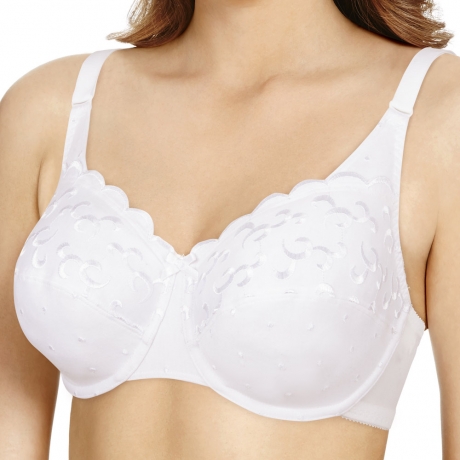 The Elomi Amelia Moulded Bra is designed from ultra light seamless spacer fabric for a smooth rounded shape without adding volume. Available in nude or black in cup sizes DD to HH.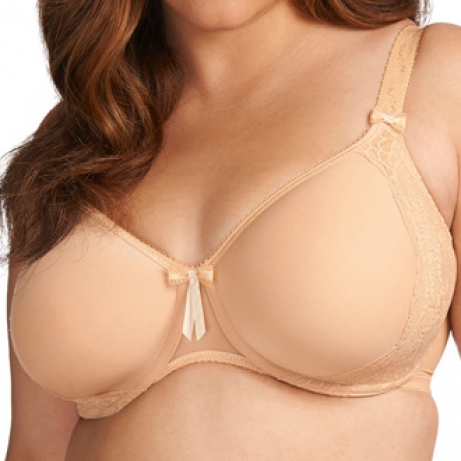 The Ulla Dessous Estelle Bra - Supportive bandless bra in rich indigo colour. Silky jacquard fabric cups with pretty lace top. Now reduced as only have a few selected sizes available.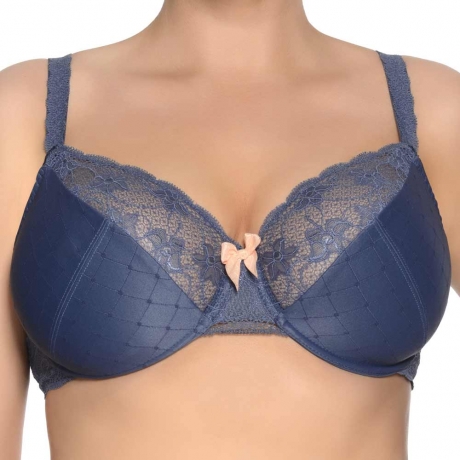 The Ulla Dessous Estelle Bra H+ - Now reduced as limited sizes available but some cup sizes H, I and L still available. A pretty jacquard and lace plus size bandless bra in striking indigo colour.
As you can see we have a great selection of bandless bras in different styles so if you are un sure which is the best bandless bra for you, please just give us a call on 01439 798388 or email Sally@amplebosom.com and one of our staff will be happy to help.