12th February 2018 | by AmpleBosom.com Team | Google+ | posted in Swimwear
B Cup Swimwear - We have a great selection of B Cup Swimsuits from leading brands such as Anita Comfort, Rosa Faia, PrimaDonna and Ulla Dessous. Sizes range from a 32B to 54B. Take a look at the selection below and online for more information.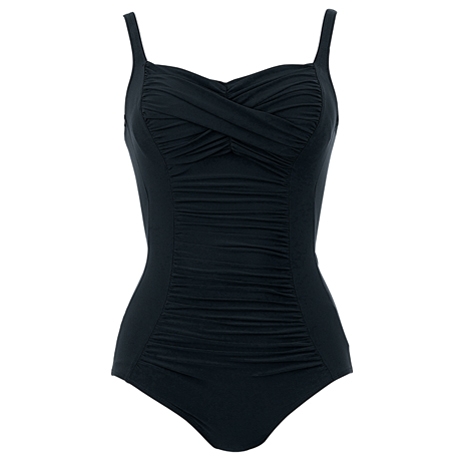 Anita Comfort Michelle Gathered Swimsuit - A fabulous classic black swimsuit with stylish gathered front and twist design to the bust for a slimmer appearance. Wire free, soft moulded cups offer comfort and support in cup sizes B to E. Currently available in a 32B, 34B, 40B, 42B and 46B.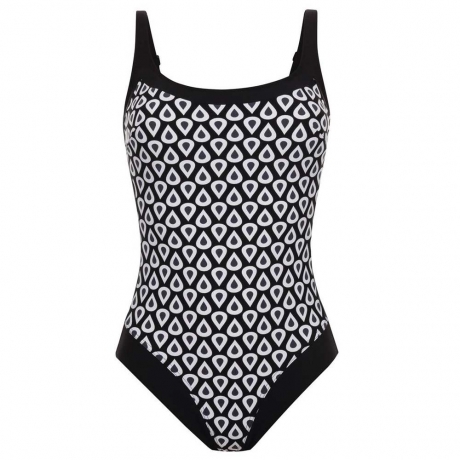 Rosa Faia Fanny Soft Cup Swimsuit - Soft cup swimming costume with breast lining and adjustable straps made from soft in touch fabric. Is an eye catching swimsuit with minimalistic graphic pattern in a modern droplet design and black panels for a slimming effect. Available in B and C cup sizes and currently available in 32B and 34B.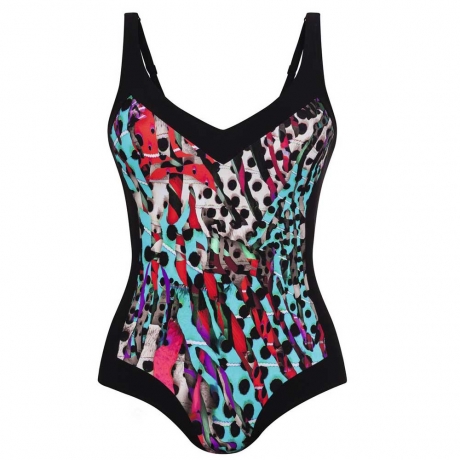 Anita Comfort Sidonia Moulded Cup Control V-neck Swimsuit - New for March! Incredibly comfortable swimming costume thanks to its powernet stomach lining, adjustable straps and fine, soft fabric. In an African inspired graphic print for an eye catching wherever you go! Comes with non wired moulded cups and an underbust elastic for better support. The fabric contains Xtra Life Lycra making it chlorine resistant and quick drying. Perfect for every day exercise.Available in cup sizes B and C. B sizes 32 and 34.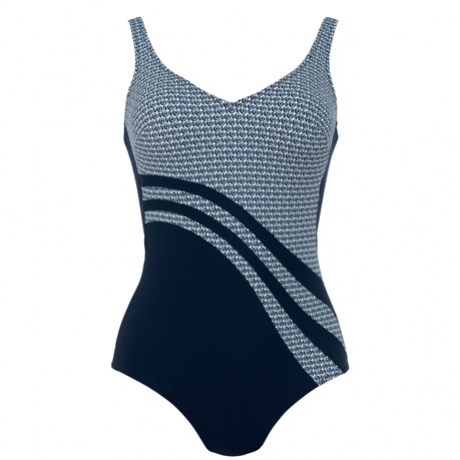 Anita Comfort Luella Swimsuit - A classic look, shaping navy swimsuit with flattering wave spot design. Featuring wire-free, moulded cups for excellent support and shape. Available in cup sizes B to D. Currently in B cup sizes 34B, 40B, 42B, 46B, 48B and 50B.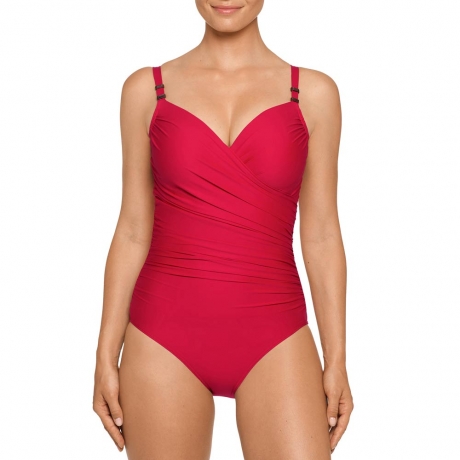 PrimaDonna Cocktail Underwired Multiway Control Swimsuit - Classic design body shaping swimsuit in bra size with fully lined front, with asymmetrical draping for control and support. Fully adjustable straps can be worn as cross back or halter neck. Available in cup sizes B and C. In B sizes 36B and 38B.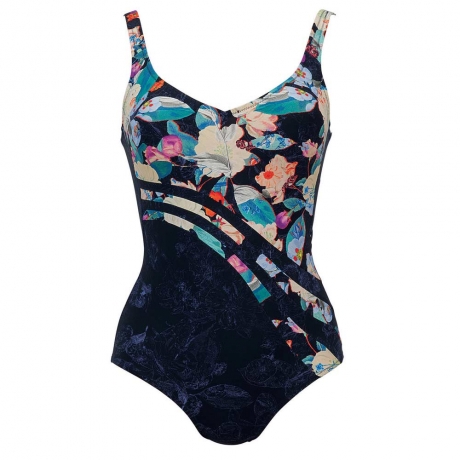 Anita Comfort Luella Shaping Swimsuit - Classic design control swimsuit with fine moulded cups for shape and support without underwires. Luella bathing costumes is manufactured from luxury feel, extra life lycra fabric with line front to prevent transparency. Available in cup sizes B and C. B cup sizes 40B and 42B.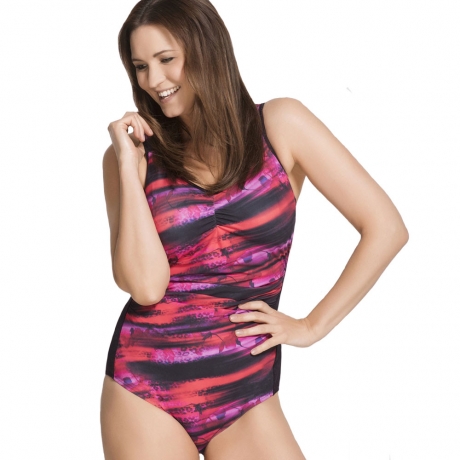 Ulla Dessous Monte Carlo Swimsuit - A stylish plus size swimsuit designed for your feminine curves. Cut from premium quality material with shaping tulle lining providing optimum support. Available in B and C cup sizes and currently a 42B and 44B.
You can view all our swimwear sizes online and browse by your size. If you would like any help finding the right size swimwear for you then please don't hesitate to give us a call on 01439 798388 or email Sally@amplebosom.com and one of the team will be happy to help.