7th November 2018 | by AmpleBosom.com Team | Google+ | posted in AmpleBosom.com Sale
For a short time we now have 10% off Rosa Faia continuity stock (the price is already updated on our website so there is no code required). Take a look today and grab a bargain on our popular Rosa Faia Lingerie & Swimwear.
We have two new bras from Rosa Faia and we have discounted these as well.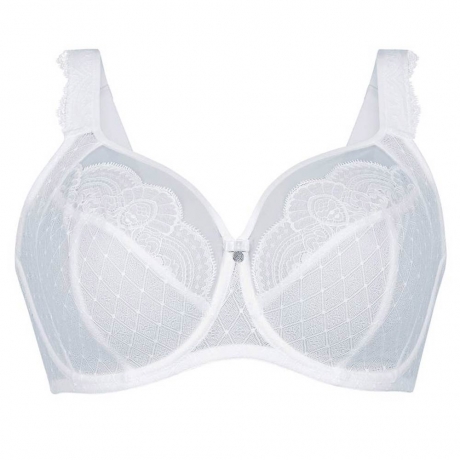 Selma Underwired Fuller Bust Bra - Underwired three sectioned cup bra with side panel for a great support and uplift. Made from a decorative delicate lace across cups lined with strong mesh fabric for a beautiful look. The upper cup is is slightly stretchy and finished with elasticated edges. This will ensure the correct fit for the bigger bust. The straps are fully adjustable decorated with delicate lace. In white or black in sizes 30 to 42 F to J.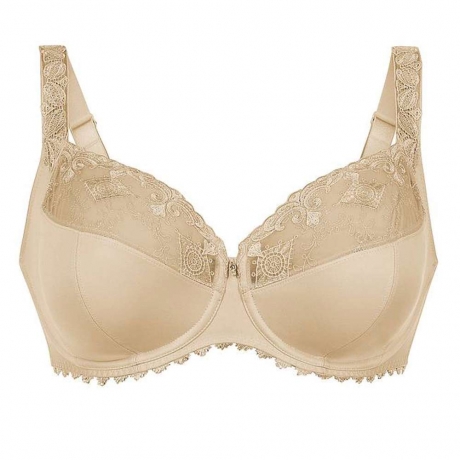 Grazia Underwired Fuller Bust Bra - Underwired three sectioned cup bra with side panel for great support and uplift for fuller busted ladies. With fully adjustable straps decorated with embroidered lace and lined cups. Finished with tulle embroidery on the upper cup and slightly elasticated edges. Swarovski crystal on the central panel to complete the luxury look of this trendy and feminine collection.In desert, white or black in sizes 32 to 42 F to J.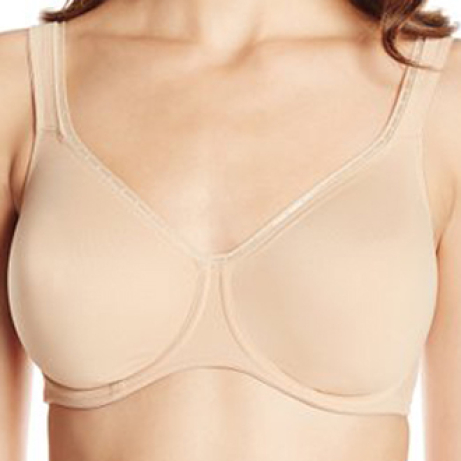 Twin Firm Wired Bra - SuperMicro and powerful tulle for maximum support. Wired band with inner slings for a high level of comfort. In skintone, black or white in cup sizes B to I.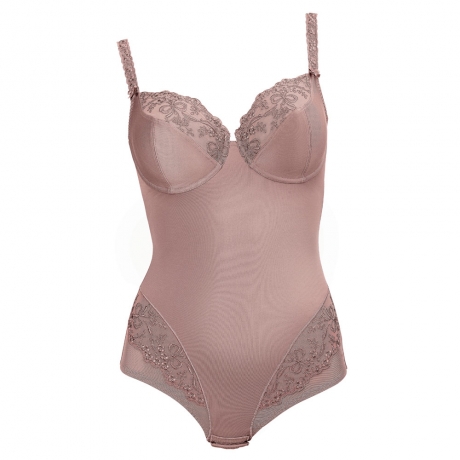 Scarlett Underwired Body - An elegant wired corset with medium control for a smooth and shaped silhouette. The shapewear has stretch embroidered tulle to the upper half of the cups, soft cotton lining undercup and softly padded wires for extra comfort and support. In dusky rose or black in sizes 34 to 42 B to G.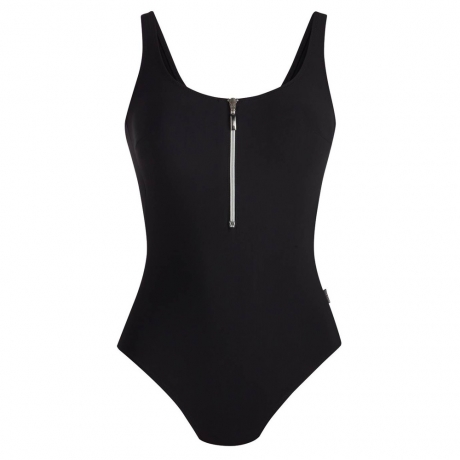 Elouise Zip Opening Soft Cup Active Swimsuit - Essential soft cup one piece swimming costume with eye-catching zip detail to the front for a customized design. A special bust lining provides comfort and support without the need for wires. Sporty look and modern high-tech blend of fibers in the fabric makes this swimwear perfect for swimming pool activities. The fabric is soft in touch, very light, hard wearing and breathable.In black in sizes 30 to 40 B to H.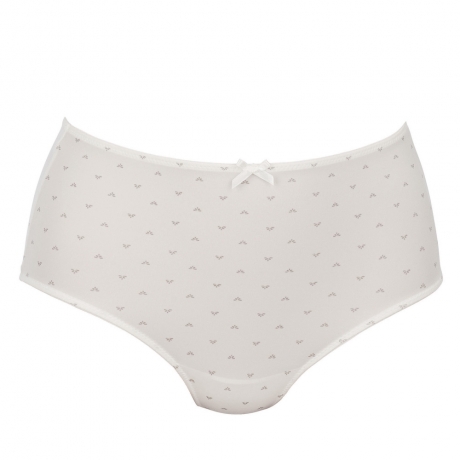 Louisa High Waist Briefs - High waisted panty with a cheerful butterfly print finished with flexible elastic edgings along waist and leg lines. The comfort can be guaranteed all day round. In sizes 8 to 20 in crystal. Team up with the Louisa Plunge Underwired Bra.
Take a look at all our Rosa Faia products and grab a bargain whilst we have 10% off.
Some of our Rosa Faia stock has more than 10% off so it's worth checking out.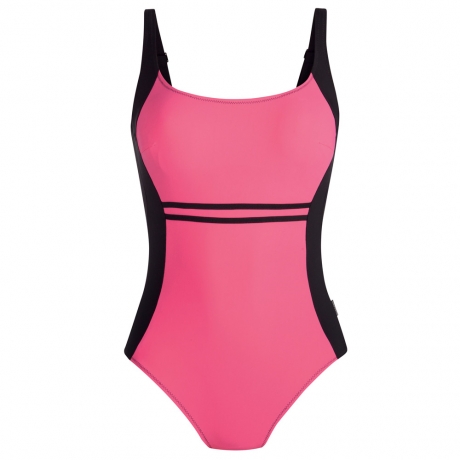 Finja Star Pink Underwired Swimsuit
Take a look today at the Rosa Faia collection today.